Coordinator (m/w/x) in Berlin
Diese Stellenanzeige ist bereits abgelaufen. Möglicherweise hat diese Firma keinen Bewerber gefunden und würde Ihre Bewerbung berücksichtigen. Hierfür melden Sie sich bitte bei der unten angegebenen Adresse.
Berlin, Berlin


Max-Planck-Institut für Infektionsbiologie in Berlin
www.mpiib-berlin.mpg.de Coordinator (m/f/x) of the International Max Planck Research School for Infectious Diseases and Immunology (IMPRS-IDI)

The Max Planck Institute for Infection Biology invites applicants for a full-time position as coordinator of the International Max Planck Research School for Infectious Diseases and Immunology (IMPRS-IDI). The IMPRS-IDI established in 2006 fosters the scientific cooperation in the fields of infection biology and immunology in Berlin. Currently the program comprises about 70 doctoral students.

In your role as coordinator, you will be responsible for the management of our IMPRS-IDI.
Your duties will include:



Coordination and organization of the IMPRS-IDI application procedure including announcements and selection of international doctoral students;
Planning, organization, coordination and continuous development and evaluation of the training program in close cooperation with the scientific faculty;
Organization and assistance in organization of scientific and social events for the doctoral students;
Managing all financial and administrative matters associated with IMPRS-IDI;
Coordination and writing of reports related to IMPRS-IDI;
Establishment and maintenance of the online application and data management system;
Maintenance of the online appearance of IMPRS-IDI (Website, Facebook, Instagram);
Providing practical and administrative support to foreign doctoral students especially during the onboarding phase (e.g. visa issues, accommodation, health insurance, child care and dealing with MPI, university and public administration);
Providing support in career development.



We are seeking an experienced, proactive coordinator who is able to establish and maintain a strong network within our school as well as with other International Max Planck Research Schools and other relevant graduate schools.

Applicants (m/f/d) are expected to hold a doctoral degree in a subject related to the IMPRS-IDI. International experience in education, research or research administration is highly desirable. Previous experience with coordination of graduate training and data management are advantageous. Applicants should have excellent communication and organizational skills. They should enjoy working proactively and independently. An excellent command of spoken and written German and English is required. Salary is according to TVöD at level E13. The position is initially limited until December 2023, but can be extended depending on performance and a successful renewal of the IMPRS-IDI program.

As an equal opportunity employer, the Max Planck Society is committed to employing more individuals with disabilities. We, therefore, encourage individuals with disabilities to apply. The Max Planck Society also strives for gender and diversity equality. We welcome applications from all backgrounds. In principle, the position is suitable for part-time.

More information about the Max Planck Institute for Infection Biology and the IMPRS-IDI can be found at http://www.mpiib-berlin.mpg.de/

Further information can be obtained from Dr. Susann Beetz, Tel. +49 30 28460 160; E-Mail: beetz@mpiib-berlin.mpg.de

Applications will be accepted exclusively via our online application portal:
https://recruitingapp-5133.de.umantis.com/Vacancies/392/Application/New/2?lang=eng
Please upload your full application in English by May 31, 2019 .

The position is supposed to be filled at the earliest possible date.

Max-Planck-Institute für Infektionsbiologie
www.mpiib-berlin.mpg.de/



Arbeitsort
PLZ:
10117
Stadt:
Berlin
Bundesland:
Berlin

Kontaktinformationen
Arbeitgeber:
Max-Planck-Institut für Infektionsbiologie


Sonstige Jobinformationen
Kategorie:
Soziales, Pädagogik
Gesundheit, Medizin, Pflege, Sport
Job ID: (2758055)
Online seit 8 Tagen
Zurück zum Suchergebnis
WICHTIGER Hinweis zum so genannten Scamming: JobRoller oder seriöse Anbieter werden Sie niemals nach persönlichen Passwörtern, PIN-Nummern oder nach Video-Ident im Zusammenhang mit Ihrer Bewerbung fragen. Wenn dies verlangt wird, seien Sie vorsichtig!
Weitere Informationen zu dieser Betrugsmasche finden Sie hier.
Wir suchen Ihnen Ihren Job!
Auch wenn der passende Job gerade nicht aufgelistet ist, suchen wir Ihnen Ihren neuen Job. Hinterlassen Sie einfach Ihren Lebenslauf oder senden Sie uns Ihre Unterlagen
60-Sekunden Bewerbung!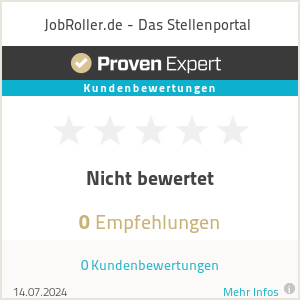 ---